AVG Technologies vs McAfee 2019
Finden Sie Heraus, Welcher am Besten zu Ihnen Passt
Which AntiVirus is better?

Aviva Zacks Autorin
McAfee and AVG are both big names in the antivirus industry, but which one is the best? They both use a combination of real-time and behavior scanning, their antimalware protocols are top-quality, and they both optimize your device to guarantee high speeds. What sets them apart is the additional security features on offer. AVG has a high-success rate blocking numerous threats, including ransomware and phishing. They also provide Payment Protection that will keep your details safe during online transactions. Plus, the enhanced firewall lets you customize settings at the port and application levels. If you use a webcam, it will block hackers from intercepting your steam. Best of all, the 'Smart Scan' mode will run processing-heavy scans when you're inactive. McAfee also offer anti-phishing, but it requires an extension. There's also a standard firewall and a social media guard to keep you safe on networking platforms. Similar to AVG, the company offers unlimited connections, but you get the added advantage of a Security Management Console. This interface lets you see, locate, and wipe any of your devices remotely. Finally, the digital file shredder ensures all trashed items are fully deleted. While McAfee doesn't offer a free version, it's cheaper overall.
Neuste Positive Bewertung
Funktioniert bei den meisten Apps ohne Probleme
31.01.2019
Hat meinen Computer nicht langsamer gemacht. Funktioniert bei den meisten Apps ohne Probleme.
--
Diese Bewertung wurde für die deutschsprachigen L
...
Mehr anzeigen
McAfee ist wirklich großartig
12.02.2019
Tolles Produkt für mehrere Computer und mehr!!! Im Gegensatz zu der vorherigen Version, scheint diese hier meinen PC nicht langsamer zu machen :)
-
...
Mehr anzeigen
Neuste Negative Bewertung
Lass es aufhören!
07.02.2019
Ich verwende AVG schon seit Jahren. Aber in letzter Zeit haben mich die Pop-Ups, dass ich Upgrades kaufen soll, wahnsinnig gemacht. Ich brauche ein ne
...
Mehr anzeigen
Sicherheit
Bootzeit Scan
Firewall
IDS
IPS
Funktionen
E-Mail-Sicherheit
AntiSpam
Makroschutz
CloudAV
Kosten
Anfangspreis
0,00 €
44,10 €
Geld-zurück-Garantie
Immer
Immer
Gratis Testen
Unser Urteil

Aviva Zacks Autorin
McAfee and AVG are both top-quality solutions, offer strong security, and protect users from numerous threats. Deciding which is best is largely dependent on which additional features you will find the most useful.
Gewinner!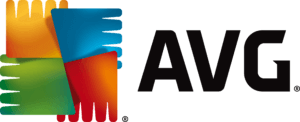 Produkte ansehen